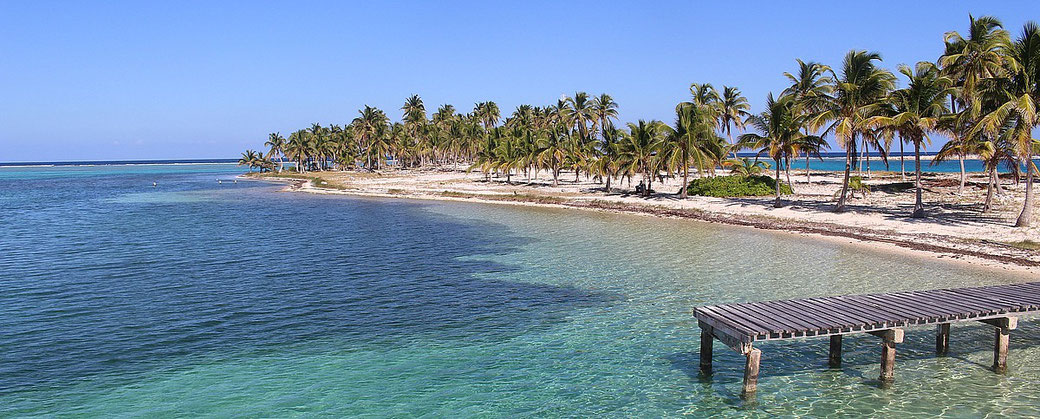 From the moment you arrive in Belize - whether you are an adventure traveler, part of a family trip or in the country for a relaxing vacation -Belize people and culture make you feel as welcome and comfortable, like no place you've ever visited.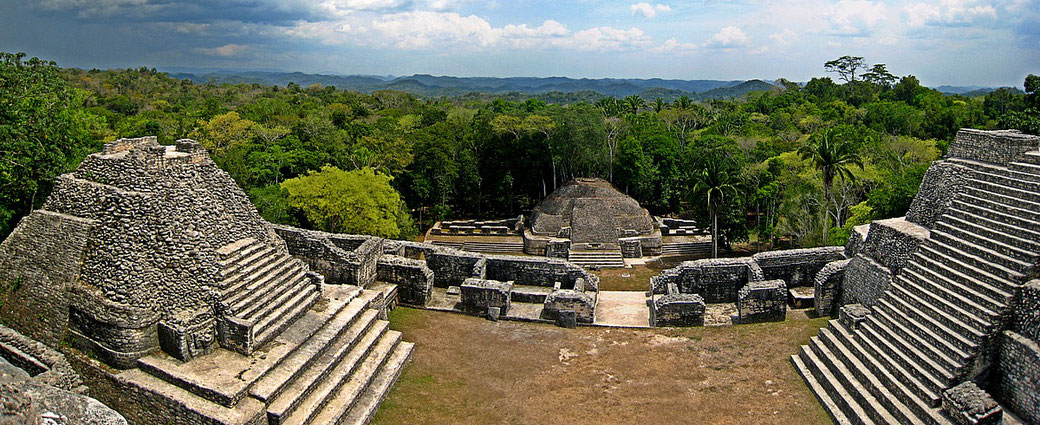 Archaeologists estimate that 1 to 2 million Mayans lived at their peak within the borders of present day Belize.
Mighty Maya cities such as Caracol, Xunantunich and Lamanai dotted the landscape, with small agricultural communities farming the land.
During the 1840's, Great Britain declared Belize to be the colony of British Honduras.
Development of Belize became more organized and multi ethnic through a series of cultural changes.
In 1973, the colony's name was changed from British Honduras to Belize and on September 21, 1981, Belize's Independence was declared.
The overall climate of Belize can be described as sub-tropical. Temperatures in Belize range from 50°F to 95°F with an annual mean of 79°F. November to January are traditionally the coolest months with a 75°F average and May to September are the warmest at about a 81°F average. Any time of the year it is worth to visit Belize.
The unit of currency is the Belize Dollar (BZD), which is fixed against the US$ at a rate of BZ$2 = US$1. Most tourist resorts, hotels, restaurants and tour operators accept US Dollars.
Although Belize is a pretty tiny country, it has a remarkable range of geography. The Great Maya Barrier Reef runs alongside Belize's coast creating hundreds of small islands or cayes (keys) and offshore atolls, they are perfect for diving or snorkelling.
From the middle of the country, stretching southwest into Guatemala and southeast to the coast are the Maya Mountains, a tropical forest that is home to hundreds of different species.
The northern districts include Corazol, flat terrain eventually turning into the forested hills and the wild tropical jungle of Orange Walk. This is agricultural country.
The Belize district is home to the Northern Cayes. These include Caye Caulker which has a laid back atmosphere. These cayes are famous for their diving and snorkeling.

Caye Caulker is a small limestone coral island off the coast of Belize in the Caribbean Sea. The island measures about 5 miles (8.0 km) (north to south) by less than 1 mile (1.6 km) (east to west) in total. Caye Caulker island is splitted in half and the channel in between is called "the Split"). The southern part is developed with restaurants, shops, hotels, while the northern part is almost wild.
Time seems to stand still in Caye Caulker, Belize. Once you set your  foot on the island, you will feel like  living in a dream. A paradise for divers, but also a magical place for anyone who needs to relax away from the rest of the world.
Il tempo sembra essersi fermato a Caye Caulker, in Belize. Una volta che avrete messo piede sull'isola vi sembrerà di vivere un sogno. Un paradiso per i sub, ma anche un luogo magico per chiunque abbia bisogno di staccare un po' dal resto del mondo.
Caye Caulker is an idyllic island and famous for the motto: No shirt, no shoes, no problem, and... go slow!
Take a taxi from the International Airport P.S.W. Goldson to Belize city, it will cost you 25US$ for two people. Then get to the water taxi terminal, San Pedro Belize Express or Ocean Ferry. Buy your ticket at the ticket office and check the schedule, the trip will last 50 minutes. If you want reach in a quicker way you can take a plane from the International Airport that takes you a directly to the Caye Caulker island (Tropic Air or Maya Air).
Once on the island you will easily find a taxi (golf cart) or you can just walk to Dream Cabanas (½ mile).
---
Unforgettable nature, fun and sports on Caye Caulker.
---
Breakfast and dinner - Caribbean food, Italian food: our guide to good eating in Caye Caulker.
---
By foot, by bike, by taxi.